To game or not to game, most gamers would answer this so quickly you would need time-lapse to record their answer.
With Christmas on the horizon, what do you get a gamer for Christmas?

We have researched the top-rated gaming gifts in Canada to make your Christmas shopping easier this year.

So if you have a PS5, Xbox, Nintendo, or PC game fan in the family, our list will help you find the perfect gift.
Xbox Series S – Digital X1
Introducing the Xbox Series S, the smallest, sleekest Xbox ever. Experience the speed and performance of a next-gen all-digital console at an accessible price point. Get started with an instant library of 100+ high-quality games, including all-new Xbox Game Studios titles like Halo Infinite the day they release, when you add Xbox Game Pass Ultimate (membership sold separately). Seamlessly move between multiple games in a flash with Quick Resume. At the heart of Series S is the Xbox Velocity Architecture, which pairs a custom-SSD with integrated software for faster, streamlined gameplay with significantly reduced load times.
Nintendo Switch
Introducing Nintendo Switch, the new home video game system from Nintendo. In addition to providing single and multiplayer thrills at home, the Nintendo Switch system can be taken on the go so players can enjoy a full home console experience anytime, anywhere. The mobility of a handheld is now added to the power of a home gaming system, with unprecedented new play styles brought to life by the two new Joy-Con controllers.
Nintendo Switch Lite
The Nintendo Switch Lite, a new version of the Nintendo Switch system that's optimized for personal, handheld play. Nintendo Switch Lite is a small and light Nintendo Switch system at a great price. With a built-in +Control Pad, and a sleek, unibody design, Nintendo Switch Lite is great for on-the-go gaming. Nintendo Switch Lite is compatible with popular games such as Super Mario Odyssey™, Mario Kart™ 8 Deluxe, Super Smash Bros.™ Ultimate, The Legend of Zelda™: Breath of the Wild, and more. If you're looking for a gaming system all your own, Nintendo Switch Lite is ready to hit the road whenever you are.
Ring Fit Adventure for Nintendo Switch
Explore a fantastical adventure world to defeat a bodybuilding dragon and his minions using real-life exercises! Traverse grass-swept plains by jogging in place, attack enemies with overhead shoulder presses, and refill your health meter by striking some yoga poses. Two new accessories, Ring -Con and Leg Strap, measure your real-world actions and help turn them into in-game movements. With additional minigames, Ring Fit Adventure is a great escape for players of all skill levels and schedules. In Adventure mode, defeat enemies with attacks based on real-world exercises! As you work through each level (and possibly work up a sweat), you'll earn experience points.
Thrustmaster T-16000M FCS Joystick PC
Thrustmaster has devoted its 25 years of expertise in flight sim controllers to meet the growing demand from flight simmers in general – and space simmers in particular. The T.16000M FCS has been designed for advanced fliers looking for comprehensive, realistic controls as an alternative to using a mouse and keyboard.
Xbox Series S X Wireless Headset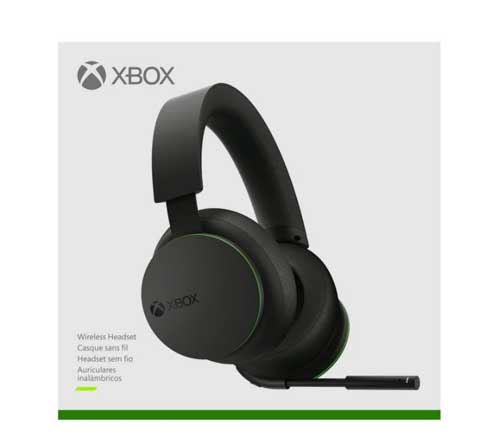 Game loud and clear with the Xbox Wireless Headset, featuring auto-mute and voice isolation for crystal-clear chat, intuitive design, and direct pairing to your console. Audio customization available via the Xbox Accessories app for Xbox Series X & S and Xbox One. Windows 10 app support coming in the future. Some voice chat features require Xbox Game Pass Ultimate or Xbox Live Gold (memberships sold separately). Dolby Atmos and DTS:X: may require additional purchases, app downloads, and supported hardware. Battery life varies significantly with distance from console, additional accessories, usage and other factors.
Top Gaming Gifts For Gamers
Wrap It Up
Gifts for gamers are a breeze with our top-rated list. remember this year to get in early to avoid delays with shipping and low stock levels.

Merry Christmas from all the team at Shopbot Canada, Happy Gaming!