The best way to start the day right is by fueling your body with the right food.
Breakfast cereals are a perfect way to ensure you have enough energy throughout the day.
So that got us asking what are the best breakfast cereals as rated by Canadians.
Breakfast is called "the most important meal of your day", and for good reason. As the name suggests, breakfast breaks the overnight fasting period. It replenishes your supply of glucose to boost your energy levels and alertness, while also providing other essential nutrients required for good health.
So let's get started with the best breakfast cereals Canada as voted by you.
Quaker Harvest Crunch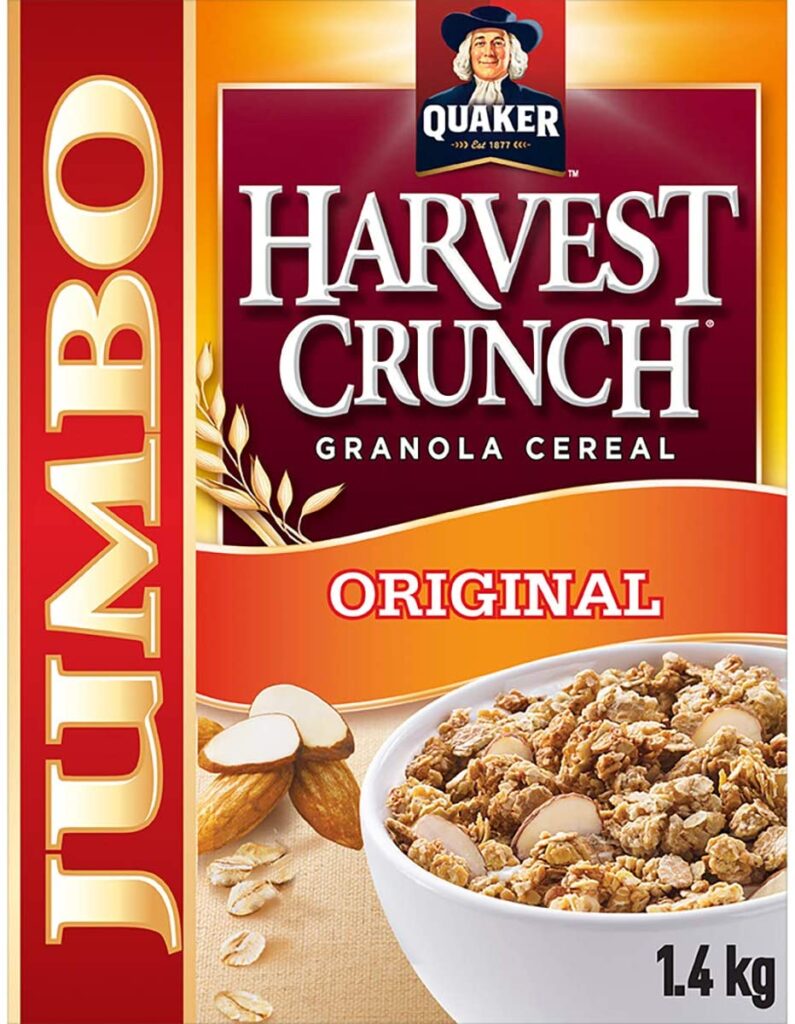 What better way to start your day than with a delicious bowl of Honey and Nut cereal – With sliced almonds and a touch of brown sugar, this crunchy combo will make you start thinking about having it for every meal of the day! 30% less fat than Quaker Harvest Crunch Original granola cereal. Low in sodium.
Post Honey Shreddies Cereal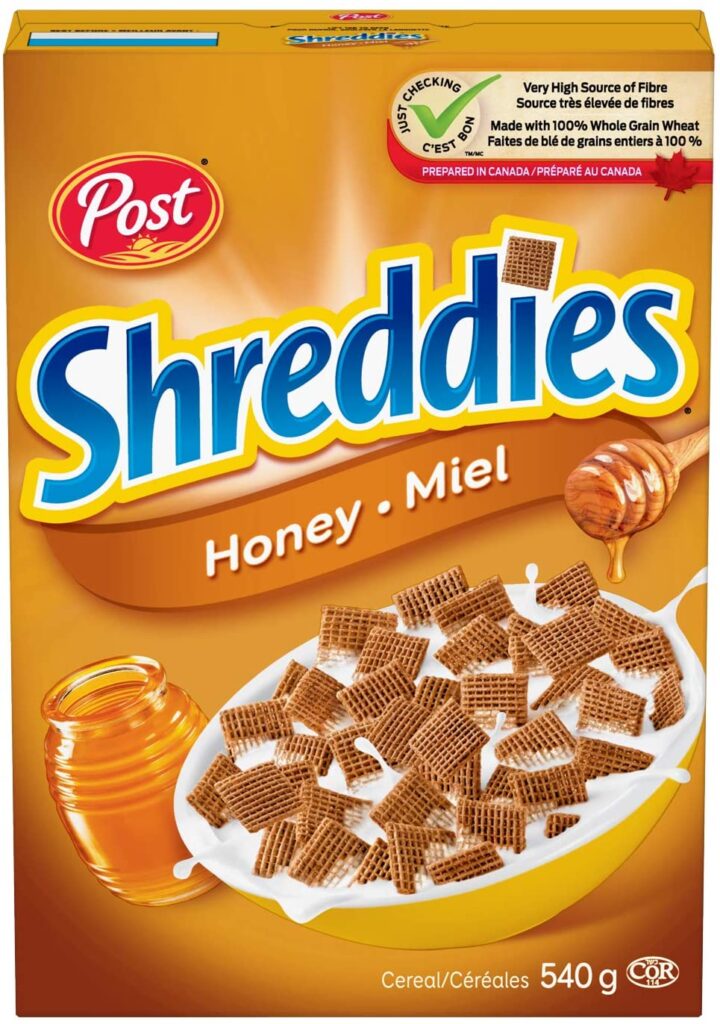 Post Honey Shreddies cereal is a Canadian breakfast tradition. The genuine goodness of 100% whole wheat Shreddies helps Canadians start their mornings right. At the heart of every bowl is genuine goodness that makes us feel good inside. And when we feel good, we do good.
Cinnamon Toast Crunch Churros Cereal
Cinnamon Toast Crunch churros are crunchy, golden mini churros dusted with real cinnamon. It is the Cinnamon Toast Crunch flavour you know and love, in an easy snack-able form!.
Lucky Charms Cereals
Magically delicious Lucky Charms cereal features frosted oats and coloured marshmallows. Made with Whole Grains, it's the kids' brand with adult appeal for more than four decades! They're magically delicious!
Oatmeal Crisp Triple Berry Cereal
Whether served alone, with milk, yogurt, and/or your favourite berries and nuts, this is a great cereal that can be part of a complete meal. Create a trail mix by adding nuts and dried fruit or take a twist on the traditional snack bar and mix cereal with melted marshmallows.
Jordans Morning Crisp Cereal
Start your day off right with delicious Jordans Morning Crisp Breakfast Cereal. Ideal for all the nut lovers in your family, this Bursting with Nuts blend is packed with mouth-watering almonds, hazelnuts, pecans, and brazil nuts for plenty of satisfying crunch. In addition to their satisfying taste, nuts are a great source of essential proteins and minerals. They provide you with the energy to stay fueled up at work, class, or anywhere else the day takes you.
Kellogg's Vector Maple Crunch Cereal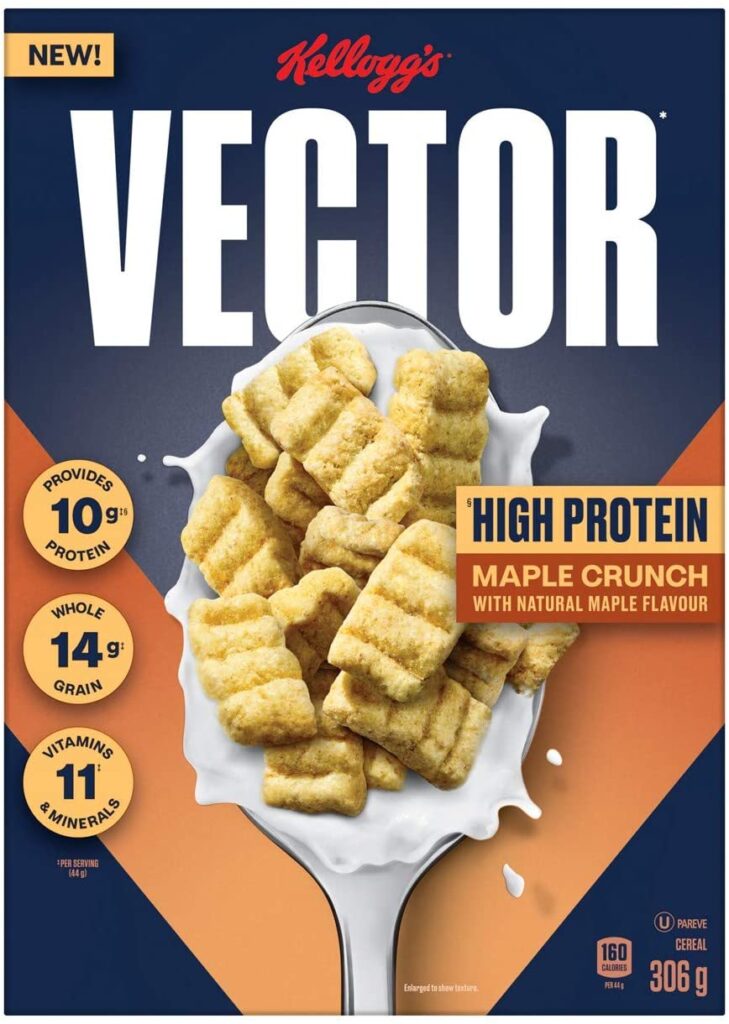 A tasty, high-protein cereal comprised of hearty, crunchy, maple-flavoured cereal pieces.
Post Honey Maid S'Mores Cereal
It's not a dream – discover the unique combination of chocolately goodness, marshmallow, and HONEY MAID Graham Crackers! Try Post Honey Maid S'mores Cereal and enjoy the delicious taste of S'mores right in your bowl!
Robin Hood 100% Whole Grains Minute Oats
Robin Hood Minute Oats have been rolled, steamed, and cut very thin to make them cook even faster without sacrificing goodness.
Did you know that in a statement Kellogg says that 9 out of 10 Canadians eat breakfast cereal?

And about 35% of us will have cereal for dinner, that is right, we just breakfast cereal any time of the day.
So I hear you asking, what country eats the most amount of cereal? Based on research in 2013, Morocco ranked as consuming the most breakfast cereal per capita.
Pour it On!

91% percent of Canadians choose classic, cold milk on our cereal, many of us like to let our creativity pour:
Almost one quarter reach for milk alternatives like almond and soy – this jumps to 34 percent of Millennials;
22 percent stir it up with yogurt;
17 percent prefer cereal with hot milk; and
11 percent sweeten the bowl with flavoured milk like chocolate and strawberry. This rises to 17 percent of Millennials.
Why limit your cereal to dairy? Less than 5 percent of Canadians have tried fruit juice, water, coffee, or keep it festive with eggnog. – survey by Kellogg Canada Inc
Top Reviewed Breakfast Cereals Canada
Wrap It Up
So there you have our top-rated breakfast cereals in Canada as rated by Canadians.
With some interesting fun facts about how and when we eat cereal, and now all this talk of breakfast is making me hungry.