Who is more important, yet hardest to buy for at Christmas time? Yep, it's our own Moms. So if you are tired of buying chocolate, perfume, or a gift you have already tried and failed, then our list of the best Christmas presents for Mom is here to help you out.
Let's face it, this year more than ever, it is a good time to get the perfect Christmas gift for your Mom.
Burt's Bees Essential Everyday Beauty Gift Set
Gift set contains 5 popular trial sizes of Burts Bees products
Includes 0.75 ounce Soap Bark and Chamomile Deep Cleansing Cream, 0.30 ounce Hand Salve, 1 ounce Milk and Honey Body Lotion, 0.15 ounce Beeswax Lip Balm and 0.75 ounce Coconut Foot Cream
Eddie Bauer Edgewood Plaid Flannel Sherpa Throw Blanket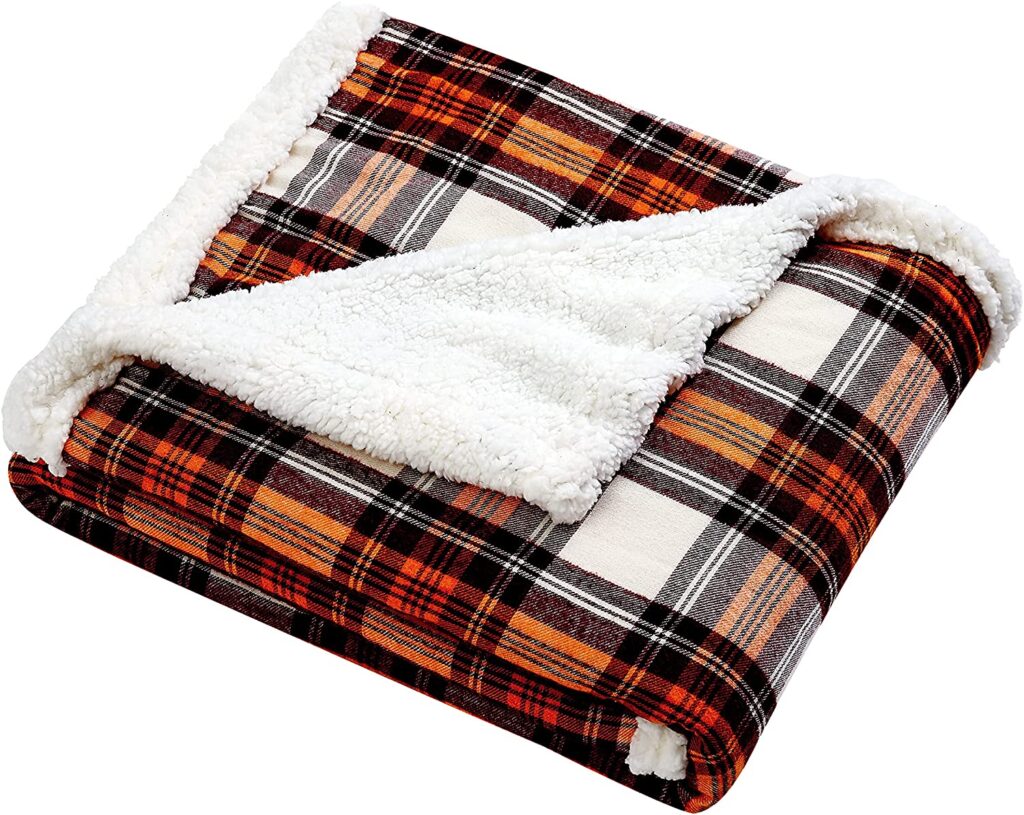 SUPER SOFT & COZY- Stay warm in copy wrapped up in flannel sherpa throws, the face of the throw features our signature plaids made of cotton flannel reversing to our super soft and cozy sherpa. These are perfect to use around the house enjoying your favorite activity. They are also handy to have in the car to bundle up on those long car trips.
La Chatelaine Hand Cream Trio
Because your hands deserve special attention and daily care, La Chatelaine designed this elegant trio of luxurious hand creams from the South of France, blended with 20% Organic Shea Butter, Vitamin E and Argan Oil to deeply moisturize, nourish and repair even the driest skin. Organic Argan Oil is high in vitamin E and essential fatty acids to keep hands soft, smooth, and rejuvenated. La Chatelaine's hand creams are enriched with Vitamin E, an antioxidant that protects and repairs skin by neutralizing the effect of free radicals.
GROSCHE Aberdeen Perfect Tea Maker Set
If you're looking for the best infuser teapot, look no further. Its our easy-to-use tea pot with infusers for loose tea. The Aberdeen teapot makes it easy and convenient to steep loose leaf tea to perfection. It's a must and a perfect gift for any tea lover or anyone looking to explore the world of loose leaf teas. Its patented design makes it easy to use, easy to clean, and a joy to use.
Bath Bombs Gift Set
This Premium Nature Six Pair Set of Bath Bomb Fizzers is the Ultimate Luxury Bath Experience. These bath bomb fizzers are a special blend of ingredients that smell amazing. The wonderful ingredients include Dead Sea salt and Epsom salt, which are known for their strong health benefits. Other ingredients include the skin-softening agents of Cocoa Butter and Shea Butter.
Dead Sea Mud Mask
Get ready to turn back the hands of time! Packed with beneficial vitamins and minerals, mud from the Dead Sea has been referred to as the Fountain of Youth. This mask may help improve your skin's elasticity and may help minimize the appearance of pores for a youthful and flawless glow. Also includes nourishing oils like Sunflower and Jojoba, hydrates the skin, helping to give you a healthy and glowing appearance.
Love You Mom – Coffee Spoon
This High-quality stainless spoon is engraved with 'Love You Mom 'using an industrial standard engraving machine, so the impression will remain forever
Paddywax Candles
The Paddywax Library Collection pairs exquisite fragrance with a quote from a literary great; Never put off til tomorrow what you can do the day after tomorrow – Mark Twain
Alessi Mediterraneo Fruit Holder
A beautiful rendering of sea coral as a container, the Mediterraneo bowl is an eye-catching centerpiece filled or empty. This is a perfect gift for a modern mother.
Philosophy You're Amazing Everyday Set
Features philosophy's most-loved, iconic scent in 2 indulgent formulas, for head-to-toe softness with an air of clean, classic beauty
Casina Rossa Gourmet Sea Salt Gift Pack
Set contains one each of "Truffle & Salt", "Fennel & Salt", "Saffron & Salt", "Fiori & Salt", "Porcini & Salt", and new "Herb & Salt"
Spa Gift Basket
Soothe and diffuse stress with a luxurious at-home spa treatment! Beautifully packaged in a vintage gold tub, this bath gift set makes for an extraordinary gift and adds a lovely touch to the bathroom.
NEST Fragrances Reed Diffuser
Enjoy uninterrupted fragrance for weeks on end with a Diffuser. No matches required.
Chocolate, Caramel and Crunch Grand Gift Basket
A decadent snack gift basket of caramel, chocolate, and crunchy gourmet treats
Top Trending Christmas Gifts
Christmas Presents For Mom
Wrap It Up
This year it is time to say no to last-minute gifts for Mom. With our hand-selected list we make your job much easier, so find a gift above that suits your Mother and make her Christmas this year with a thoughtful gift to spoil her.
Don't forget to compare prices this Christmas season with Shopbot Canada