Black Friday is upon us and that means it's time for some great deals on toys! If you're in Canada, you'll be able to take advantage of some amazing sales on toys both in-store and online. Whether you're looking for the latest must-have toy or something classic, there's sure to be something on sale that will appeal to you. So, take a look at some of the best Black Friday toy deals in Canada and get shopping!
The biggest shopping day of the year is almost here, and if you're looking to score some great deals on toys, you'll want to know where to go. Black Friday is the perfect time to stock up on gifts for all the little ones in your life, and we've got a roundup of the best deals on toys from all your favorite retailers.
Best Kids Toys This Black Friday
Gyrocopters 8FINITI All Terrain Hoverboard
Explore cities, hiking trails or parks with the Gyrocopters 8FINITI hoverboard is built with rugged All Terrain Wheels and infinity spectrum of LED lights built in the wheel. All terrain wheel provides a compact but also a balanced ride for your adventures. It comes equipped with Bluetooth speaker, Auto Balance – No Fall Technology, Water Resistant. The Gyrocopters 8FINITI hoverboard stands out in the crowd. Ensuring our commitment to provide a safe riding experience for our customers, 8FINITI hover boards are UL2272 Certified
VTech KidiZoom Creator Cam
Be a kid creator with the KidiZoom® Creator Cam™ digital camera! Create awesome videos with this high-definition video camera kit. Use the included green screen and 20+ animated backgrounds to get chased by a T-Rex, go to outer space or make yourself disappear! Set up your shot with the tabletop tripod/selfie stick and built-in microphone, then use the easy on-screen editing and creativity tools to create trick shots and time-lapse video. Intended for ages 5–10 years. Video can only be uploaded via included USB cable at an adult's discretion.
Razor A2 Kick Scooter
The original kick scooter just got a whole lot better, making it even more fun for kids and teens alike. Though it'll never replace the internal combustion engine, the Razor A2 will get your child from point a to point b much quicker than on foot alone, and requires just a few scoots of one's shoes in the process. Plus, it's a blast to use, as your progeny will likely attest. The Razor A2 is built of aircraft-grade aluminum, a sturdy material that holds up to use and abuse through the years. Razor combined the traditional aluminum construction, however, with a number of recent innovations, including a spring less shock system that makes bumpy pavement feel smoother than ever and an all-new wheelie bar that guarantees an extra dollop of fun. Add in the foldable t-tube and deck, which tuck together to create a compact footprint
Na! Na! Na! Surprise 3-in-1 Backpack
Open the stylish, kitty backpack to reveal a cute bedroom playset inside! It's Maya Whiskerfull's bedroom with a fold-out bed, closet with working drawer, pillows, blanket and hangers, all with cute, kitty details that match her personality.
LeapFrog LeapPad Academy Kids Learning Tablet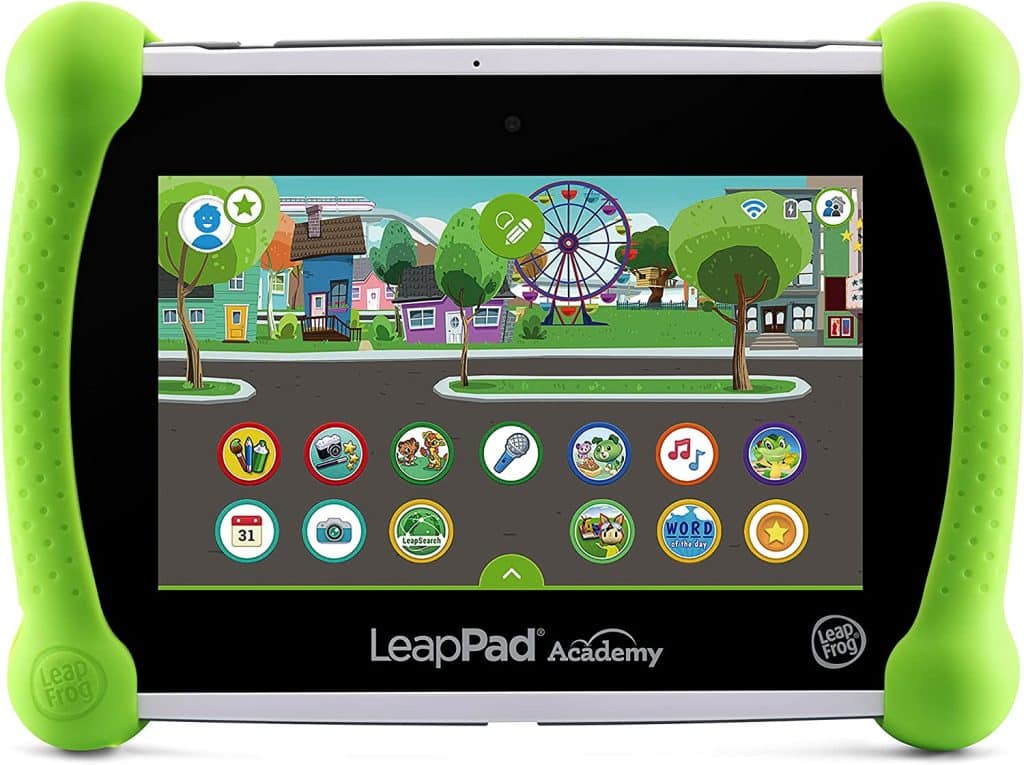 Inspire school success with LeapPad Academy. This learning tablet is preloaded with more than 20 educator-approved apps that explore math, reading, writing, coding, problem-solving and creativity skills. Kid-friendly right out of the box, this tablet has a tough bumper with a built-in kickstand and a 7" shatter-safe screen. Inside, it includes parent controls that can be used to set time limits, expand content and add websites to LeapSearch, LeapFrog's kid-friendly web browser. Download additional content by visiting the LeapFrog learning library to check out 750+ games, apps, videos and music or download popular Android apps (additional content sold separately)
Trending Kids Toys On Sale Now
It's that time of year again! The holiday season is upon us and that means it's time to start thinking about what gifts to give our loved ones. For many parents, that means shopping for their kids. If you're looking for some great ideas for kids toys, we've got you covered. This year, Black Friday is the perfect time to do your shopping since there are so many great sales going on. Here are some of the best kids toys you can find this Christmas.
Wrap It Up
Black Friday is a great time to buy kids toys. The prices are unbeatable and the selection is incredible. This is the perfect time to shop for Christmas gifts or birthday presents. So don't wait, head to your nearest store and take advantage of the amazing deals on kids toys.