Home»
Acon Digital Verberate Surround Reverb Software Plug In
Acon Digital Verberate Surround Reverb Software Plug-In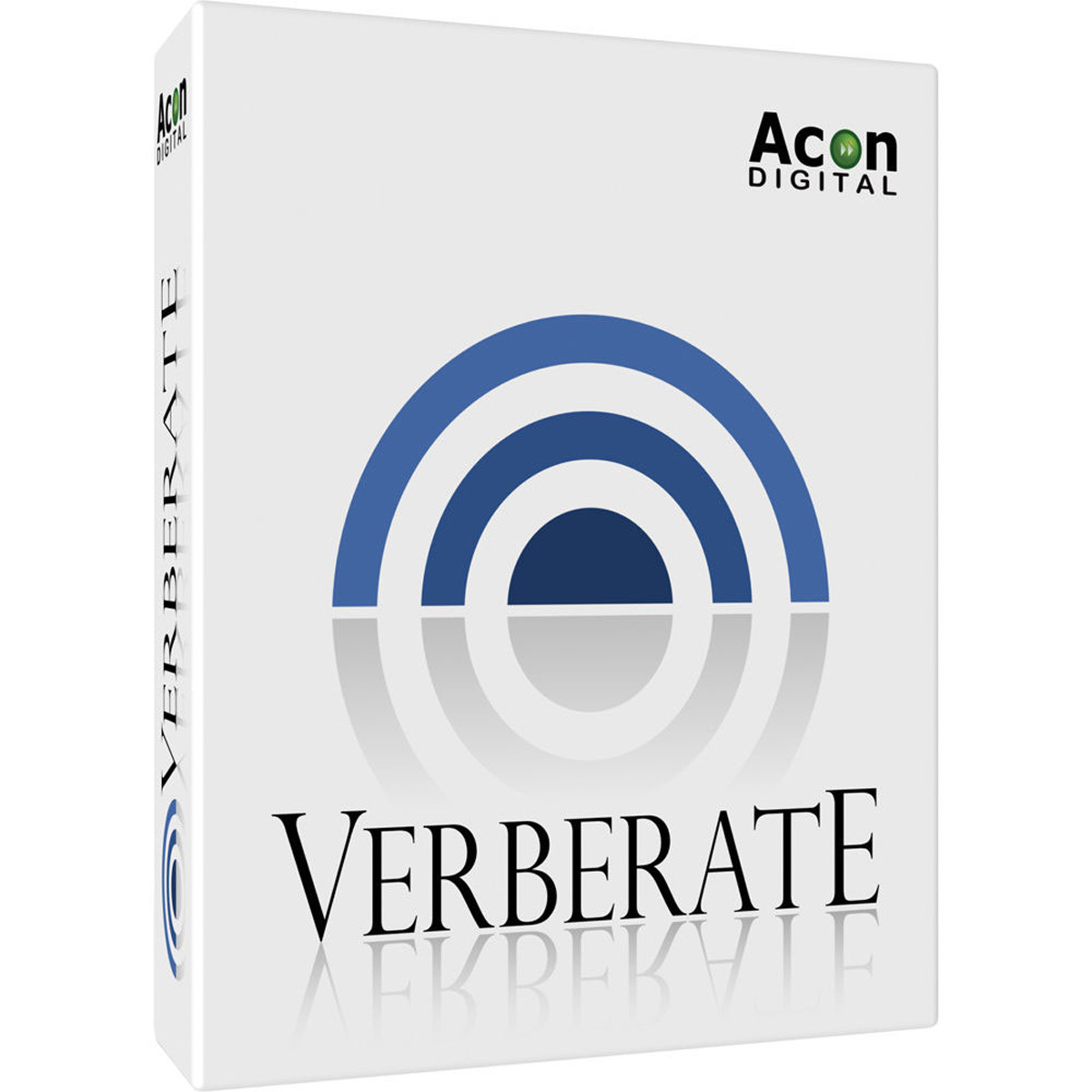 The best price by
$199.00
Acon Digital Verberate Surround Reverb Software Plug-In Description
Thanks for using Acon Digital Verberate Surround. Verberate is an algorithmic reverb plug-in from Acon Digital that simulates real acoustical surroundings with an unprecedented degree of realism. Several conventional building blocks in traditional digital reverb design have been replaced by novel methods that allow Verberate to produce convincing early reflections and the dense reverb tails that characterize impulse response measurements of real acoustical surroundings. Verberate Surround now adds support for all common surround formats up to 7.1 surround. Early reflections between each input to output pair is modeled and the late reverberation simulates energy fluctuations on both the left to [Read more...] right axis as well as the back to front axis.<b> Reverberation </b>Reverberation occurs when sound is produced in an enclosed acoustical environment. Even outdoors, there is likely to be some level of reverberation, however subtle. The sound propagates through the air before it arrives at the listener, but the sound is also reflected when it hits walls or other objects. Due to the propagation time, these reflections arrive at the listener later than the sound from the direct path. After a certain build-up time, there are usually so many reflections that no distinct echoes are distinguishable, but rather a smoothly decaying sound. The first few reflections, usually called early reflections, are important cues for our perception of an acoustical environment. For that reason, most digital reverberation units differentiate between early reflections and the dense late reverberation. Verberate simulates both the early reflections and the dense reverberation in a way that comes extremely close to what can be measured in a real acoustical environment. An important tool when analyzing the reverberation of real rooms is the impulse response, which can be measured by playing a very short impulsive sound (the impulse) and recording the resulting reverberation.
Prices updated daily on Shopbot. Please refer to the retailer's website for final price.
Product Details
Price
Product and pricing data are sourced from third parties for informational purposes only. We strive to provide correct information, but are not responsible for inaccuracies. Should you find any errors, please help us by reporting it.