Home»
Acon Digital DeFilter Automatic Equalization Software Plug In
Acon Digital DeFilter Automatic Equalization Software Plug-In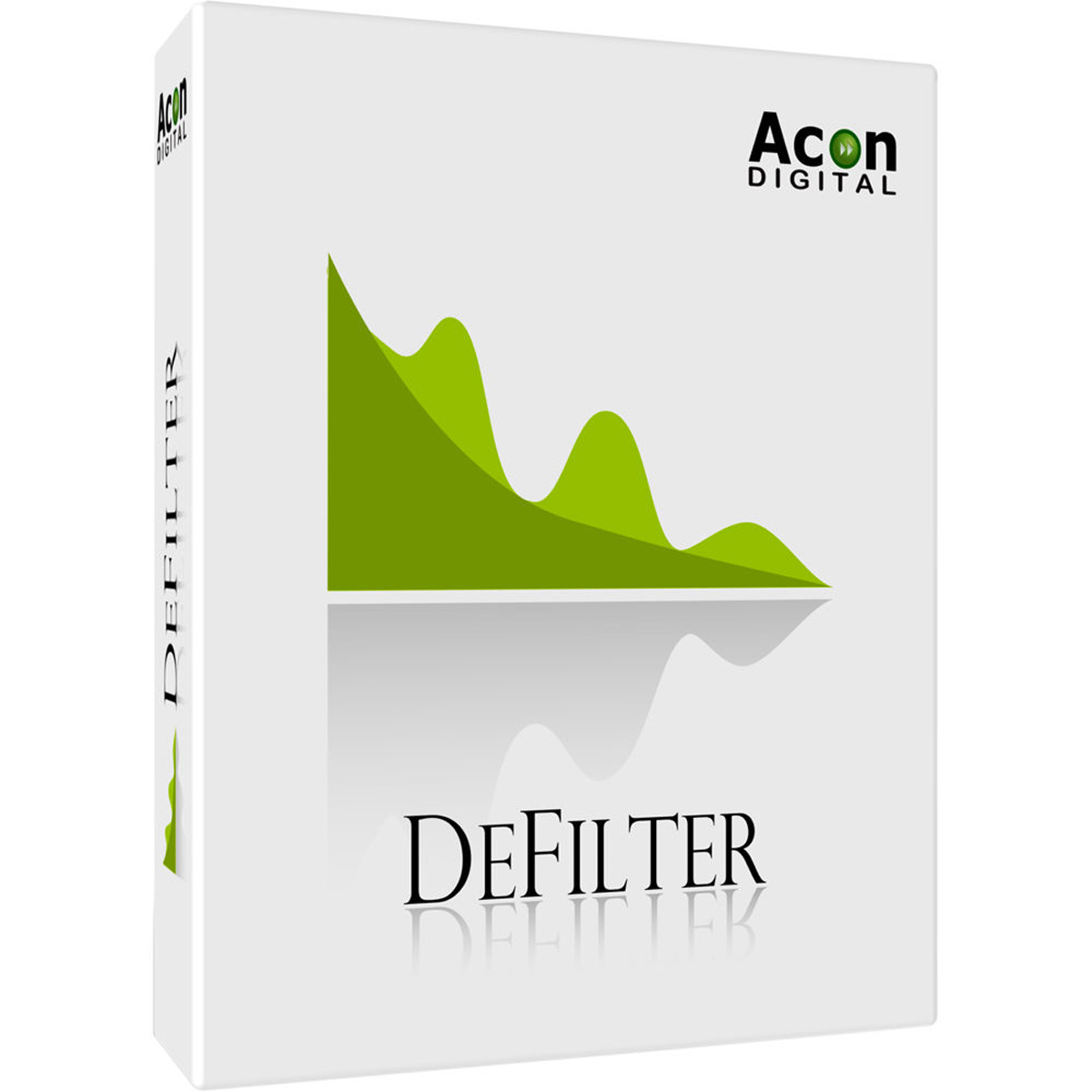 The best price by
$99.00
Acon Digital DeFilter Automatic Equalization Software Plug-In Description
Thanks for using Acon Digital DeFilter. DeFilter is an efficient tool to even out tonal imbalances in a mix or reduce resonant peaks or dips in the frequency spectrum. Even severe issues such as comb filter effects or standing waves from untreated rooms can be addressed. DeFilter achieves this by analyzing the input signal over time and estimating a correction filter that best suits the signal during the analysis period. DeFilter can match recordings to target profiles such as music or speech or alternatively extract the overall timbre from the source - the large strokes - while evening out narrow peaks and dips. The latter removes resonances and comb filter effects effectively while preserving [Read more...] the tonal character of the input signal. Recordings can also be equalized to match a reference recording. Frequency dependent correction levels can be defined using custom curves, so that you can let DeFilter focus on problematic frequency ranges while leaving other frequency regions untouched.<b> DeFilter </b>DeFilter is a powerful tool that can be used to automatically address problems in a mix or to remove unwanted resonances, comb filter effects or other tonal imbalances. In order to accomplish this, DeFilter needs to analyze the audio recording before the actual correction phase. You can do this by activating the learn mode using the corresponding button in the user interface and play a part of the recording for analysis. 15 to 30 seconds of audio is usually enough to obtain good results. They recommend choosing a 'busy' part of the recording with sharp attacks and quick signal level changes since these are helpful for the analysis. When the analysis is done, you should disable the learn mode and leave it disabled for the correction phase. DeFilter can match the frequency spectrum to predefined profiles such as music and speech or to a measured profile (matched equalization). DeFilter can also be set up to remove local peaks and dips in the spectrum while maintaining the overall timbre, which can be very effective when removing sharp resonances or undesired comb filters.
Prices updated daily on Shopbot. Please refer to the retailer's website for final price.
Product Details
Price
Product and pricing data are sourced from third parties for informational purposes only. We strive to provide correct information, but are not responsible for inaccuracies. Should you find any errors, please help us by reporting it.