Home»
Acon Digital Acoustica Premium Edition 6 8 ch Audio Editor Software
Acon Digital Acoustica Premium Edition 6 8-ch Audio Editor Software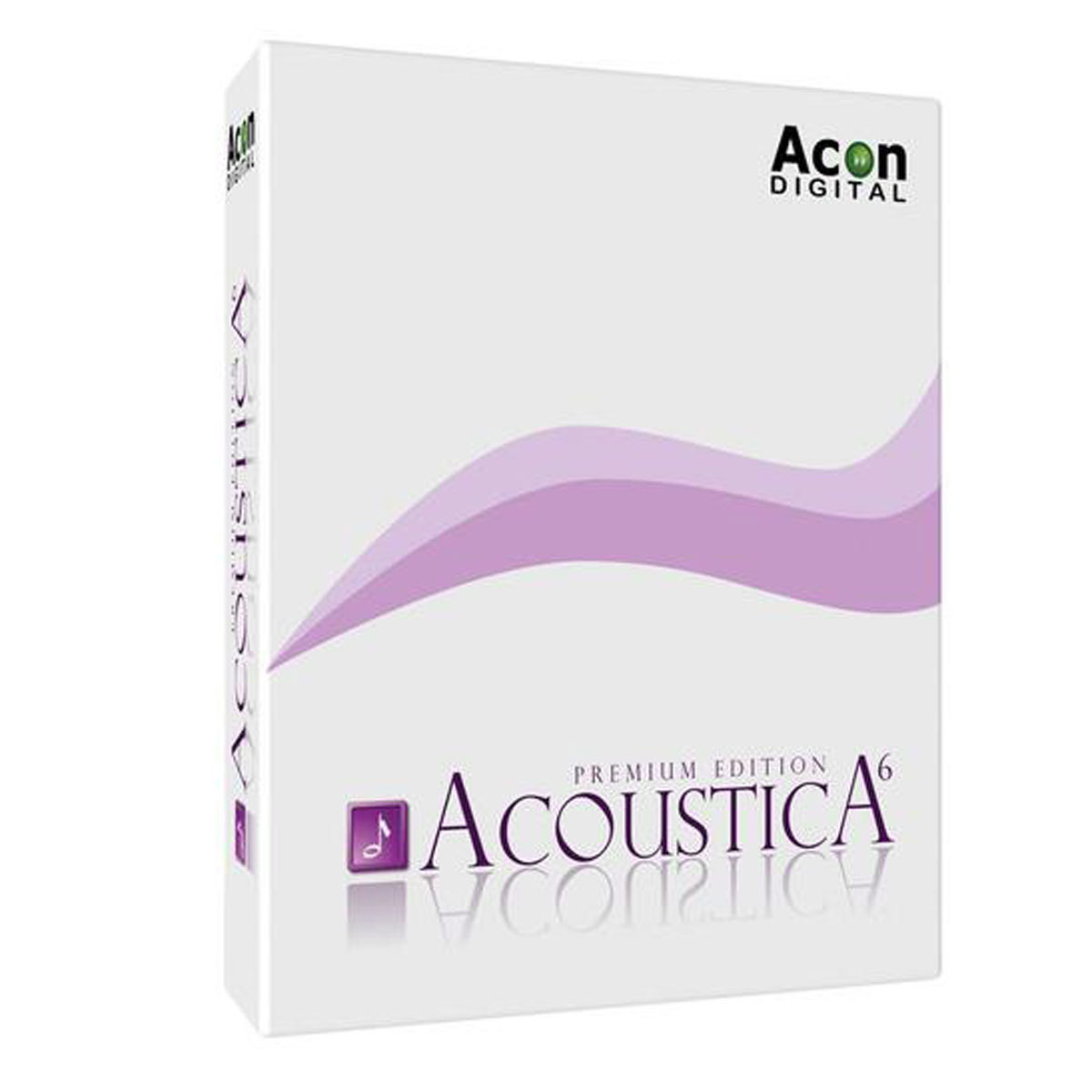 The best price by
$199.00
Acon Digital Acoustica Premium Edition 6 8-ch Audio Editor Software Description
Acoustica is a comprehensive solution for professional audio recording, editing, mixing and mastering. The intuitive user interface was designed with speed, accuracy and ease-of-use in mind and gives access to a large set of powerful tools to make your recordings sound the best. The consistent workflow simplifies your production work all the way from recording, editing, batch processing, sound design and audio restoration to Red Book compatible CD burning.<b> What is new in Acoustica Premium 6 </b>Acoustica Premium Edition 6 contains several exciting new features. The highlights are: <b> Multitrack audio editing </b>• Create as many audio tracks as you want to• [Read more...] Apply effect chains to tracks or master track• Clips can easily be looped and stretched• Add transitions between clips by simply overlapping them in the time line. Several transitions curves are available• Double click a clip to open and modify the content in an audio editor window• Mix-down to 5.1 and 7.1 surround formats<b> New Phase Linear Equalizer </b> • Phase linear six band parametric equalizer• Six different filter types• No frequency warping when close to the Nyquist frequency • Variable bandwiths and variable filter slopes for all filter types (from -3 to -120 dB / oct.)<b> New Audio Restoration Tools </b>Acoustica Premium Edition now includes the same tools as found in the Acon Digital Restoration Suite: • DeNoise is a plugin designed to reduce stationary noise, such as broadband noise, hiss, wind noise, buzz and camera noise• DeHum targets hum and buzz typically introduced by poorly grounded electrical equipment, but also other tonal noise sources like electrical motor noise• DeClick is designed to remove impulsive noise such as clicks and crackle. These distortions are frequently encountered on LP and 78 RPM records, but also occur in digital recordings due to drop-outs or distorted data packets• DeClip restores audio recordings distorted by analog or digital clipping<b> Other Improvements </b>Improved VST preset handling which is more consistent with how presets are managed for the internal processing tools.
Prices updated daily on Shopbot. Please refer to the retailer's website for final price.
Product Details
Price
Product and pricing data are sourced from third parties for informational purposes only. We strive to provide correct information, but are not responsible for inaccuracies. Should you find any errors, please help us by reporting it.